Corporate Livestreaming
When it comes to live video streaming for professional use, there is so much to know. However, since a top professional-grade live streaming platform is a very powerful broadcasting tool that solution providers update regularly, it is difficult to find reviews and comparisons that include all of the information you need.
Livestream Your Professional Events
Corporate Livestreaming
For new broadcasters looking to get in the streaming game, it can be challenging to objectively assess the best platform for live streaming. We've put together a review of 15 of the best live streaming platforms for professional broadcasters and 7 social video streaming alternatives that are also valuable for businesses, providing you with an in-depth review of the top 22 live streaming platforms. The purpose of this comparison is to help you make a well-informed decision on the top streaming platform to use for your broadcasting needs.

We will discuss what exactly a live streaming platform is, the top features to consider when comparing streaming platforms for business and professional organizations, as well as review the best streaming platforms and pricing for 2022 and beyond: #22for2022 Live streaming platforms are video hosting solutions that allow users to upload and broadcast video content to their audience.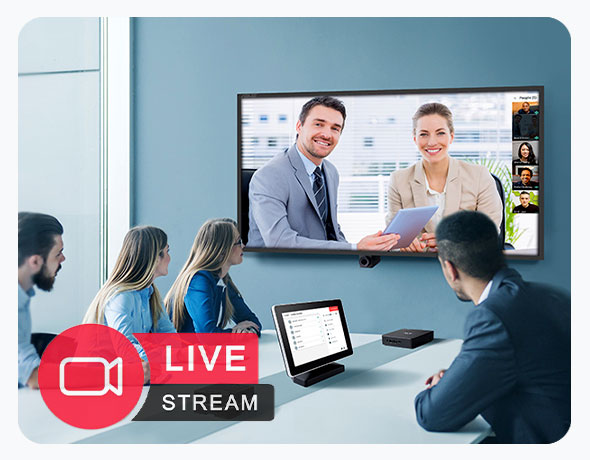 Businesses use online video platforms to share videos for the purpose of lead generation, building brand awareness, advertising, and providing paid access to video streaming. When deciding on what platform to stream on, you'll find some are better than others, depending on your brand's goals.

For example, one of the most popular live streaming sites that most people are familiar with is Facebook Live. Still, despite being very popular, it has many limitations for businesses wanting more control over their live stream experience. That is why it is important to compare live streaming platforms in order to figure out what the best live streaming platform is for your business.
Live Streaming Statistics
Many businesses are using live streaming platforms to reach their audience in a way that is both engaging and entertaining.
Let's review a few live streaming statistics that truly demonstrate the growing value of the online video streaming industry:
Experts predict that the live streaming industry will be worth $187.4 billion by the year 2027
The weekly reach of live streams worldwide in Q3 of 2021 was 30.4%
Multistreaming will be big in 2022, with many multistream platforms already available to stream to multiple sources
Live streams capture viewers' attention for about 27% longer than on-demand videos
Using video for marketing can help businesses increase revenue by 49%
Landing pages that use video content tend to drive at least 80% more conversions
Live streaming content hold viewers' attention for 10-20x longer than VOD content
Online video is currently used by 86% of businesses for marketing purposes
The Zoom streaming app has been downloaded 485 million times in 2020 and as of 2021, there are over 467,100 business users on Zoom
Nearly three-fourths of marketers believe that video content is superior to static content
Want to learn more about the state of the live streaming industry and how live streaming can help your business? Check out our 115 live streaming statistics article to learn more about how live web streaming is changing the way people consume content.
Looking for Live Streaming Solution for Corporate Events?
Broadcast your content on multiple platforms at the same time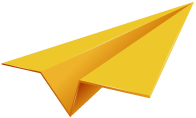 Features to Consider When Comparing Streaming Platforms
The beauty of having so many live video streaming services to choose from is that there are dozens of combinations of powerful features. Again, when deciding on what the best video streaming service is for you, there's not a "one-size-fits-all" solution. That means that features that are valuable to you may not be valuable to another broadcaster, and vice versa. The best livestreaming platform is one that meets your specific business needs.
Here are a few key features to look for when selecting a streaming platform:
Professional video hosting services
Video content management tools
Secure video streaming solutions
A top-tier CDN (content delivery network) for professional live streaming quality
Low latency streaming for live video delivery without delays
RTMP (real-time messaging protocol) ingest, playback, and streaming support
Video monetization capabilities
Live streaming APIs for enhanced content management
Mobile streaming application support and an SDK for integration on iOS and Android
Video editing and embedding tools
Advanced video analytics
Cloud video encoding and transcoding for live or VOD content streaming
Encoding software for live video delivery
Pricing plans: does the live streaming service provider have a plan for your broadcasting needs?
In order to determine which features are the most valuable in a live streaming video service, you should identify the goals you'd like to reach with online video broadcasting. Once you've got your list of goals, determine which features you need to bring those goals to fruition, and choose your live streaming platform for video streaming based on those tools. This is the best strategy for sorting through the top livestream platforms and choose the best one for your business's needs.
Live Streaming Technology Compatibility
As you compare the best live streaming platforms for you, it is important to consider compatibility with other live streaming technology. For example, encoders play a huge role in the live streaming process, and if you're going to want to use affordable RTMP encoders, you need to see if your platform supports RTMP ingest.

Another thing to keep in mind is that there are several new streaming protocols that are on the horizon, including SRT and WebRTC. These protocols have different functions, but the commonality is that they support higher-quality live streaming. Since they are still developing, they are not widely supported yet.

For example, WebRTC is specifically designed for real-time video streaming and web conferencing. If this is a functionality that is important to you, you're going to want to find a live stream service that offers that support or integration that offers the functionality. Continuing that example, Mslive offers a Zoom live streaming integration that pulls in the web conferencing aspect that you might desire. Mslive also offers WebRTC streaming, allowing you to easily livestream directly from your webcam.

Some other live streaming technology compatibility that you should pay attention to include broadcasting software compatibility, supported switchers, simulcasting tools, and mobile streaming support. You want to find a streaming video platform that offers as many of these features as possible in order to support your business goals.
The Rise of Live Video Streaming for Business
Broadcasting in the professional world is not new, but it has evolved in the past few years. Live streaming services for businesses specifically used to be less common. It was normal for online streaming businesses to use live streaming websites designed for consumers and independent content creators, such as YouTube Live and Facebook Live, since they were popular video streaming services.

Consumer-grade broadcast platforms are very valuable for amateur broadcasters and independent streamers. However, these free web streaming services simply do not have the tools professional broadcasters or streaming businesses need to succeed. Consumer-grade broadcasting platforms fall short when it comes to the customization and control offered by professional streaming platforms. One of the first roadblocks that come with consumer-grade video streaming platforms that pushed businesses to seek professional corporate live streaming software is the fact that many schools and organizations block Youtube and Facebook because they are social media platforms.

A business using social media live streaming software would miss out on large audiences due to these social media consumer grade broadcasting platforms being blocked by a large number of organizations. Another roadblock with consumer-grade video streaming platforms is that you don't control how the video player looks, content suggestions, or advertising. The frustration that these free web streaming services caused for businesses forced professional streaming solutions to come into play. Now, there are many professional live streaming platforms for businesses to choose from that provide more control. Professional video streaming platforms offer more than the ability to avoid having your stream being blocked, they offer the ability to control the video viewing experience, from how the video player player looks to what, if any, advertisements play with your content.
The Purpose of Professional Live Streaming Platforms
Professional grade cloud-based streaming platforms are designed for businesses' needs that surpass the features of free online video platforms. The main purpose of professional live streaming platforms is to host live broadcasts for businesses and other professional organizations.

Some perks of hosting video content on a professional live streaming platform include monetization, customization, access to better security features, and fewer limitations. Many professional online video streaming platforms include integrated video paywalls and tools to ease integration with existing workflows.

With the help of both video and player APIs, you have more control over your live streaming experience on both the ends of broadcasters and viewers. Many of these professional business video streaming platforms, including Mslive, also offer around-the-clock 24/7 technical support. Most consumer-grade live streaming options don't offer this kind of support, instead leaving you to figure out things on your own.

Another benefit of live streaming with a professional video delivery platform is that it typically does not put time restrictions on your streams, allowing you to stream for as long as you want. Many also offer white-label video players meaning you can have a professional live stream video embedded directly on your website with no trace of third-party ads or branding. The purpose of professional live streaming platforms is to provide you with a video hosting service that you have complete control over. With a professional live streaming platform, your business needs, not those of the platform, come first.
Live Streaming Platform And Pricing Comparison for 2022
In order to help make your search for the best professional live streaming platform a bit easier, we've collected up-to-date information on the best streaming platforms' pricing, pros, cons, features, and more. Please note that the data in this comparison post for the best live streaming video platform comes from a lot of unique research, and a number of sources. For example, these sources include platform websites, user reviews, and free trial accounts.

We regularly update this comparison of the best live streaming platform with every detail, as streaming platforms change services, plans, and features, in order to ensure the accuracy of this live streaming platform comparison.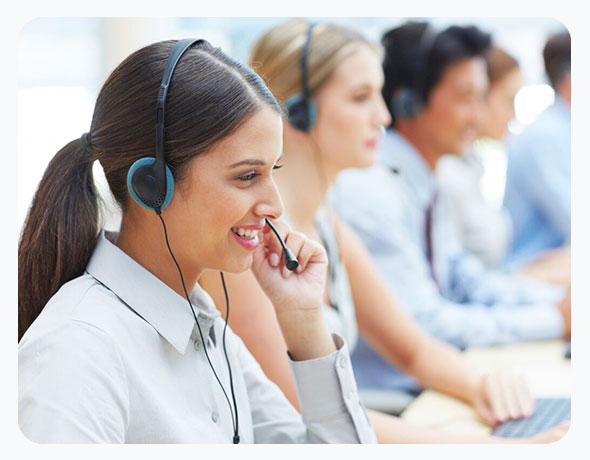 24x7 Support
We're Here To Support You
Don't sweat over disrupted services, our skilled and highly dedicated team is at your service 24/7.
24/7 Live Support
Don't sweat if you can't figure something out regarding our features or services. Our dedicated and highly professional support team is ready to help you at all times.
Social Media Channels
Join us on our highly interactive and informative social channels for constant updates where we engage in productive conversations about all aspects of content delivery.
Let's Try! Get Free Support
Start Your 14-Day Free Trial
We can help you to create your dream website for better business revenue.
Free 14-day trial

No credit card required

Support 24/7

Cancel anytime