Online Radio
Online Radio is one of the Best and popular media live streaming solutions for audio. a computer, a microphone and an internet connection is enough to start your own Radio Station.
Start your own Radio Station Today!
SHOUTcast Hosting/Streaming
What is Online Radio Streaming?
Online Radio is one of the Best and popular media live streaming solutions for audio. a computer, a microphone and an internet connection is enough to start your own Radio Station.

What is the use of our Online Radio streaming services?
You need your own radio station to transmit your speeches and songs via internet to the worldwide audience . Mslive provides the Technology to build an on-line radio station. Mslive Provide you Perfect professional Online Radio streaming services with secure and reliable platform to support your online radio streaming.

Online Radio Auto DJ
Accounts with 500 MB of storage will get free Auto DJ feature.

You can begin online radio right after you order an account. When you make your stream public, it will automatically be listed in the Online Radio. Your Stream name, song name, artist or genre will be visible to millions of visitors. You can insert the radio player script into your website or you can send your station link directly to your listeners.

Mslive provides complete solutions for both beginner and professional radio station owners. AutoDJ is a program that allows your station to broadcast even if your computer is turned off .You can also link your Online Radio hosting account with one of our AutoDJ plans..
Online Radio Special Features
Advanced Statistics
These features provide geographical details about your listeners.
we provide free Custom Scripts and Codes
You can easily insert your online radio player into your website, all your streaming information displayed. customized codes and player scripts will be provided for your Online Radio account.
Stream with Flash Player
We provide the most popular solution for publishing video on your website: JW Player. It is easy to use, offers a high level of flexibility and it works with a variety of devices.
Free 24/7 Online Support
Our well trained (and always available) technical support team will answer any questions that you may have regarding our services. Our policy is to provide all our clients with the easiest experience possible when using our services.s
Broadcast Live Radio
You can stream your audio content worldwide to thousands of listeners simultaneous.
User-friendly
We will assist you in creating your first online radio station. Our tutorials are very easy to understand.
Cross Platform
Online Radio allows you to brodcast to various mobile devices(os) such as Android phones, iPhone, iPad, BlackBerry and more.
Industry Strength
Mslive hosts radios of any size of listeners . So whether you have thousands of listeners, will not be a problem to host your station with Mslive.
Want to start your Own Online Rsadio Today?
You can stream your audio content worldwide to thousands of listeners simultaneous.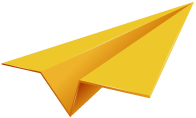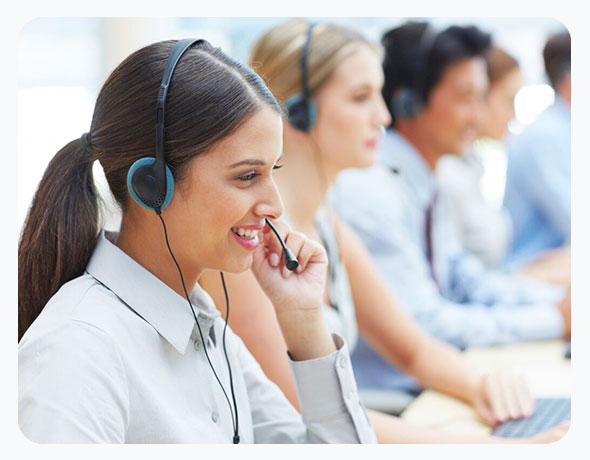 24x7 Support
We're Here To Support You
Don't sweat over disrupted services, our skilled and highly dedicated team is at your service 24/7.
24/7 Live Support
Don't sweat if you can't figure something out regarding our features or services. Our dedicated and highly professional support team is ready to help you at all times.
Social Media Channels
Join us on our highly interactive and informative social channels for constant updates where we engage in productive conversations about all aspects of content delivery.
FAQs
Frequently Asked Questions
You will receive an email from MSLIVE Stream support team with the login details for your account once you completed the payment. You don't need to wait for account activation since all of our accounts are automatically activated. If you are a first time streamer online then you can stick with our simple step-by-step video tutorials on our website and start right away your first streaming experience online.
Yes, once your payment is completed you can login into your cpanel account as SHOUTcast hosting accounts are activated systematically.
We extend various payment options such as PayPal, Bank Transfer or Credit Card. If you would like to pay using your Credit Card then you will need to confirm with us an authorization code which you will find on your bank statement next to our transaction.
Yes, You will be provided with the embed code needed for your radio station to include in your website.
Traffic stands for the quantity of data your listeners download from our server whenever they stay connected to your radio station(s). Each listener will consume an amount of traffic that is equal to your bitrate, every second they listen.

For instance if you stream at 128 kbps ( kilobits per second ) and you have 20 listeners that stay connected one hour, this would be the consumption formula: 20 ( listeners ) * 128 ( kilobits ) * 60 ( seconds ) * 60 (minutes ) / 8 ( to transform it from kilobits in kilobytes ) / 1024 ( to transform it from kilobytes in megabytes ) / 1024 ( to transform it from megabytes in gigabytes ) ~= 1.10 GB/hour. So, the traffic consumption depends upon the number of listeners you have, how long they stay connected to your station(s) for and the bitrate you stream at.

When you are about to reach your traffic limit you will get an e-mail from our support team. If you reach that limit the account will be deactivated until you buy extra bandwidth, or until the new billing month begins and the traffic is reset. You can also find out your traffic consumption at any time in your account page by logging in on our website.
We, MSLIVESTREAM will provide you a custom page to which you will have access and it will be your own page within our website. So Your listeners will be easily able to enjoy your radio station in a simple way.
Yes, your listeners will be able to request songs by accessing your 'custom page' - radio station.
A slot is basically a single connection to your streaming.
No, It's not possible. only applications contain the MSLIVESTREAM logo are free. But We can develope a white label application for you upon extra costs will incur ($299 for one device, $399 for two devices or $499 for three devices. You can get more information about mobile application costs by contacting our Technical Support team).
Sure, But each port will be charged as $2.99 per month.
Let's Try! Get Free Support
Start Your 14-Day Free Trial
We can help you to create your dream website for better business revenue.
Free 14-day trial

No credit card required

Support 24/7

Cancel anytime