LIVE STREAMING for Educational Institutions
Online education has never been more important than it is today. The ability to learn online gives more flexibility to both educators and students. Live streaming classes allow students to access education content wherever they are.
Online Classes & Seminars
Live Streaming for Educational Institutions
While pandemics are not the typical cause for school emergency closures, the need for live streaming classrooms and online education solutions has made itself known in the past year since the coronavirus has made its way around the world. Digital distant learning would also be useful during blizzards, hurricanes, and other natural crises. Additionally, live online classes eliminate geographic and financial barriers that prevent access to education.

The internet and live streaming have been key players in the accessibility of online education. With the proper online video education platform and equipment, live streaming classrooms, online lectures, webinars, and other educational content are quite simple. Class streaming makes sharing educational content easier than ever before. Even in the absence of a crisis, distant learning is changing lives for many. It truly is opening the doors to the future of education.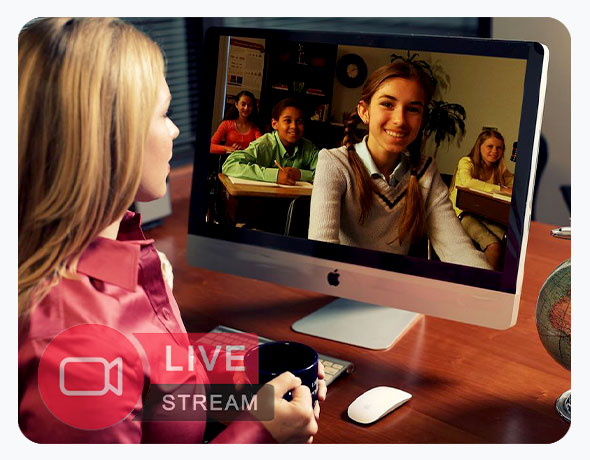 In this post, we're going to take a closer look at the setup and tools required to create an online live streaming classroom. We will also discuss how virtual classrooms are the future of education and why live streaming classes are important. You will walk away with the knowledge of how to live stream a class, and share educational video content online.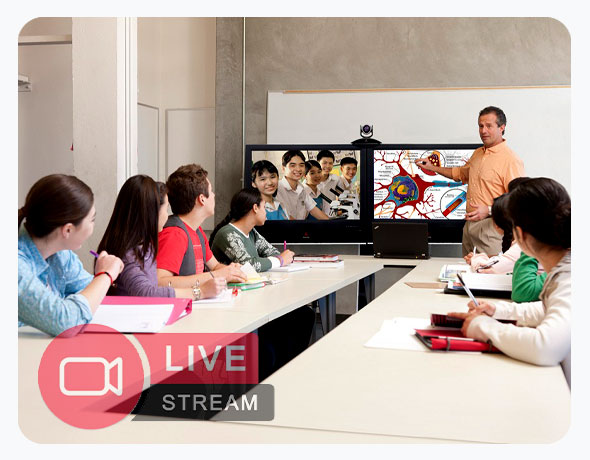 Live Streaming Classrooms: The Future of Education
Over the past year and a half, the importance of live streaming in education has become very clear. The pandemic forced many educators to jump into the realm of virtual lectures and remote learning. Although many schools have resumed their in-person classes, eyes were opened to the value of live stream classes and virtual classrooms.

Teachers, students, and administrators recognize that virtual live streaming can be effective with the proper planning and preparation. Live streaming courses open up access to the content for learning, and allow schools to reach more students.

Even schools that go back to in-person learning will likely continue to incorporate live streaming in their classes. It is a useful tool for situations where lecturers are out of town and still want to hold their lecture. It is also valuable for inviting guest speakers or lecturers who are not local. It is also a vital tool for allowing additional students who can't make it in-person to attend using a live classroom.
Looking for Live Streaming Solution for Education?
Broadcast your content on multiple platforms at the same time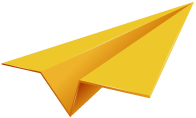 The Importance of Live Streaming Classes

There are many benefits of teaching in live streaming classrooms as opposed to in-person. One of the main benefits is that remote learning makes education accessible, even in the face of natural disasters.

Virtual learning also provides flexibility for students that want to attend schools that are far from their homes, even if they cannot afford to make the move. This sort of accessibility creates opportunities for students around the world to follow their dreams. Access to education is the key to economic growth, and schools that offer live streaming help facilitate economic growth and personal success.

Live streaming classes are also great for students who thrive without the distraction of other students. The traditional classroom environment isn't the best learning environment for everyone. Some other interesting benefits of remote learning via live streaming classes are that it saves time for all parties involved, and it conserves energy. Both teachers and students have to travel to school for in-person lectures. Between the commute and finding parking on campus, the time adds up. Live classes save everyone time.

Avoiding travel to and from campus also cuts back on energy consumption. Although the conservation may seem small for one person, looking at it through a wide lens shows that the combined effort is significant. A study by Dita Academy found that switching to remote learning can decrease carbon emissions by up to 85% per student. The same study found that the switch to remote learning can cut energy consumption by 90% per student. This impact is significant. This impact is significant. If you want to have a positive impact on students and the environment, this is a great way to achieve that goal.
How to Live Stream a Class
Learning is no longer restricted by physical limitations. With the support of a professional streaming platform, educators like you can easily host live steam classes. There are a few boxes you need to tick before you get started with your first live streaming classroom or online lecture. We will help you quickly learn how to live stream a class.
Here's the rundown:
Collect the proper equipment.
Choose an online video education platform.
Check your internet connection.
Prepare your content.
Start your live stream class.
As long as you carefully follow each step, you're bound to create educational materials that make your student's virtual streaming experience feel like they are attending a live lecture. Now that we've covered the basics, we're going to talk a bit more about each of the five major steps on how to conduct live online classes. At the end of this tutorial, you will know how to live stream lectures and other educational content.
1. Gather Your Equipment
Getting a high-quality HD video camera will make your students' experience better. To host live stream classes, you will need a camera and a microphone. Since an online live streaming classroom is a replacement for real-world learning, the quality should match that of a real classroom.

Here are a few pieces of live streaming equipment that you will need to invest in:
Streaming video camera or webcam
A capture card (if using an external camera)
An external microphone
Proper lighting equipment (if necessary for filming location)
An encoder
A tripod
Unlike many professional live streaming verticals, investing in professional-grade recording equipment is not absolutely necessary in the education realm. If you have 100 teachers recording live classes from their own homes, providing everybody with thousands of dollars of equipment will get both expensive and complicated.

Do note, however, that some online courses don't even have presenters on screen. Sometimes an online class will only have a slideshow presentation on-screen and live audio commentary. If you don't plan to present yourself on camera, then you only need good audio equipment.

You can also use the Wirecast Desktop Presenter plug-in. This plug-in facilitates the live audio stream with screen sharing capabilities, perfect for capturing and lecturing with a visual presentation. There is no one best way to live stream a class; the key is to create an educational environment that is best for the material you are presenting.
2. Choose a Live Streaming Classroom Platform
Distant learning might be the norm for a while so live streaming for teachers is a handy tool. With that equipment in place, the most important part of live education broadcasting is selecting the right streaming provider. You want to choose a reliable streaming solution with a content delivery network (CDN).

Video CDNs guarantee that your content is distributed all over the globe without clogging your own servers. Dacast partners with the Akamai CDN, one of the best and largest CDNs in the industry to provide you with a multi-CDN network. Akamai also works with popular and successful companies like Apple and Facebook.

You want to pick a streaming platform that is affordable and easy to use. If you're new to live streaming, choose a provider that doesn't require any technical knowledge to use their system.

Additionally, we have a Zoom live integration which gives you access to peer-to-peer streaming and opens up the possibility of dialogue with students. When video streaming classes, interaction can help improve the learning experience.

A powerful streaming solution also provides a monitoring and analytics feature. You want to have access to viewer numbers, behaviors, and engagement. When you're teaching an online class, it's helpful to know if your students stayed on the stream the whole time or if they left before the end. With the right live streaming platform, you will get access to analytics that will allow you to learn how to create the best live stream class.

It is a good idea to think beyond the live stream. Determine whether you plan to make the videos available for playback after they have finished. If this is a capability that you're looking for, make sure your online video platform has video-on-demand (VOD) capabilities.

3. Tailor Your Educational Content
Convert your lesson plan to make them work on the camera. Educators work hard on their lesson plans. They use their years of training and experience to create engaging materials and lectures that resonate with their students. However, switching from traditional lessons at school to live-stream classes takes a little extra work.

Even if creating video lessons is not the norm for you and your team of teachers, online learning can certainly be effective. This is definitely something to keep in mind, especially if you're feeling sceptical about the transition.

For example, video in an educational context can facilitate learning and improve collaboration. It can also increase student engagement and the teacher's effectiveness. According to the American Public Broadcasting Service's (PBS) annual teacher survey on media and technology, the majority of teachers believe that video is an effective great learning tool:


68% believe that video stimulates discussions
66% believe that video increases student motivation
41% believe that video increases student achievement
Among other use cases, we can observe this trend in the increasing popularity of massive online open courses (MOOCs). Companies like edX and Coursera, for example, have offered free online classes from top educational institutions like Stanford, Harvard, and MIT.
The preference towards this style of learning should be taken as reassurance that young students do enjoy learning online, and no students learn better than those who are eager for class. Students today are ready for live stream teaching environments.
4. Secure Your Internet Connection
A stable internet connection is vital for any live stream. Live education broadcasting is no exception. You want to ensure that all of your content reaches your audience without any glitches or latency issues.

Blank screens, lagging, and sudden interruptions to the stream can be a source of great distraction for both students and educators.

In order to stream at a high quality, your internet connection needs to reach certain speeds. We recommend that you reach at least 750Kbps to 2Mbps. We also advise that your internet connection be twice as fast as the speed at which you want to stream.

For example, if you want to stream at 1Mbps, your upload speed should at least be 2Mbps. You can test your internet speed at SpeedTest.net for free. A quality internet connection is important for a low latency classroom live streaming experience.
5. Start the Live Classroom Stream
Choosing the perfect live streaming platform makes a world of difference in your students' digital classroom experience. Once you have collected and set up your gear, set up your online video education platform, checked your internet connection, and prepared your lesson, it is time to start your live stream.
Here are some broadcasting tips for how to conduct live online classes:
Speak slowly and clearly
Consider simultaneously running a discussion board so students can ask questions and participate
Pause to check interactions
Use the restroom before you get started
Have water nearby
Make sure your devices are charged
Wear a plain shirt (no stripes, plaids, or anything distracting)
Once you've ticked all these little boxes off your list, the most important thing is to relax and have a little fun. Your goal is to educate, but letting your personality shine through will help students better connect with you. The best live streaming classrooms feel authentic.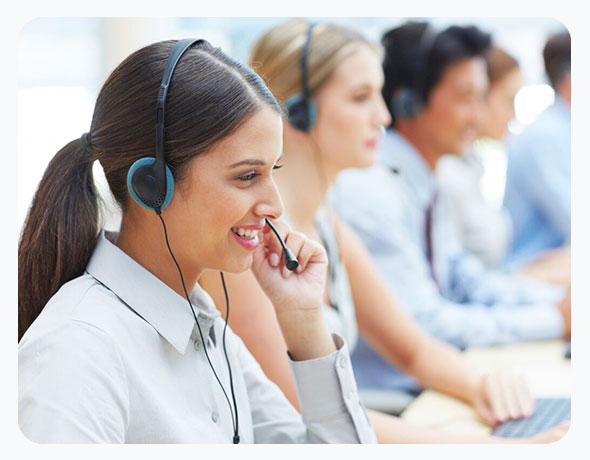 24x7 Support
We're Here To Support You
Don't sweat over disrupted services, our skilled and highly dedicated team is at your service 24/7.
24/7 Live Support
Don't sweat if you can't figure something out regarding our features or services. Our dedicated and highly professional support team is ready to help you at all times.
Social Media Channels
Join us on our highly interactive and informative social channels for constant updates where we engage in productive conversations about all aspects of content delivery.
Let's Try! Get Free Support
Start Your 14-Day Free Trial
We can help you to create your dream website for better business revenue.
Free 14-day trial

No credit card required

Support 24/7

Cancel anytime